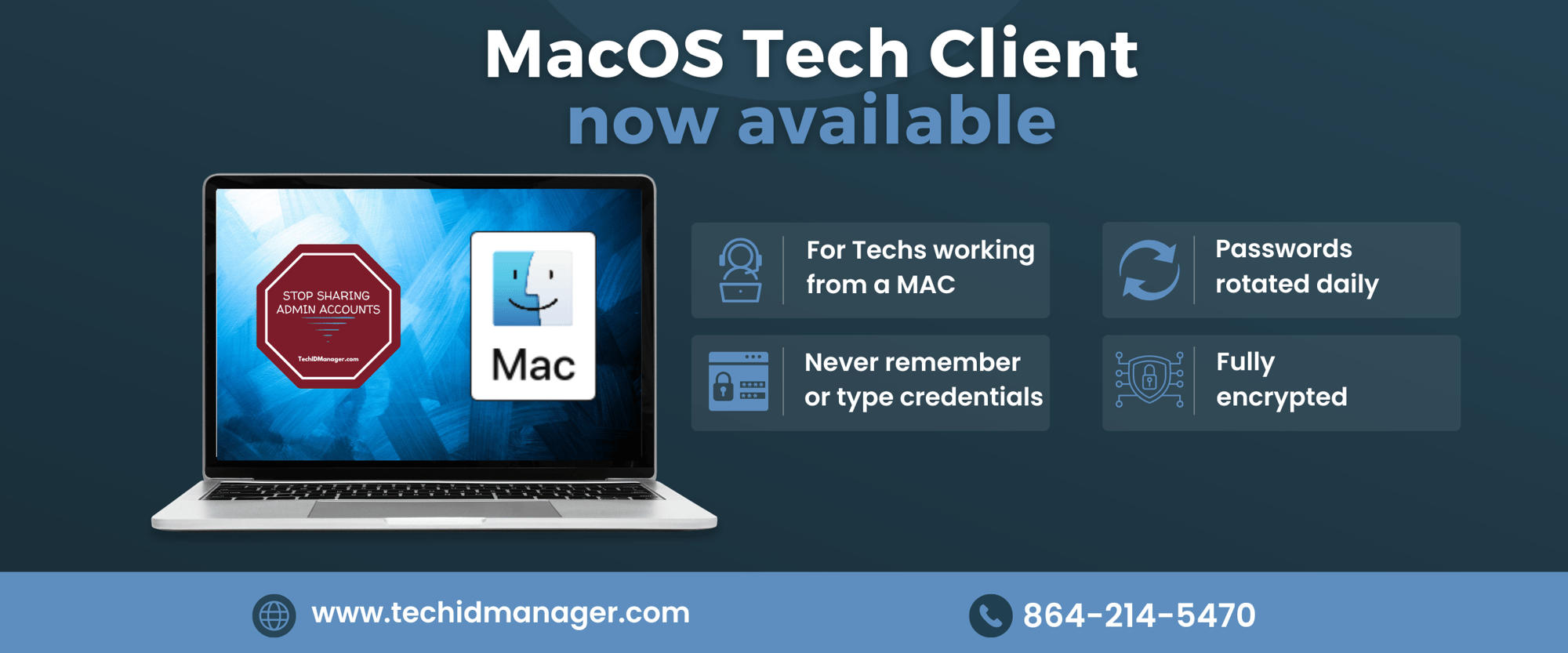 Enable Techs on MAC to be more secure, efficient, and compliant.
Stop Sharing Admin Accounts - now via MacOS
As a Managed IT Provider, you are responsible for maintaining the keys to the kingdom for each of your clients. You have been entrusted with their data, networks, and critical business systems and are held accountable for whom you share those keys with, and what doors those keys are allowed to open.
TechIDManager was built to eliminate the need for sharing all together. By automatically creating unique privileged accounts for every tech on every domain, azure tenant, and machine they'll ever need to access, our simple interface for MacOS enables your Techs to do their jobs faster, safer, with better visibility, and greater accountability.
Privileged Account Management for MSPs
Unique Accounts Everywhere your Techs Need

Never need to remember or type Admin Credentials ever again

Passwords rotated daily

Fully Encrypted

Simple to install and use on a MAC



See it for yourself today!